Contact
Phone: 541-412-7273
Email: centrestageor@yahoo.com

About Us/Mission Statement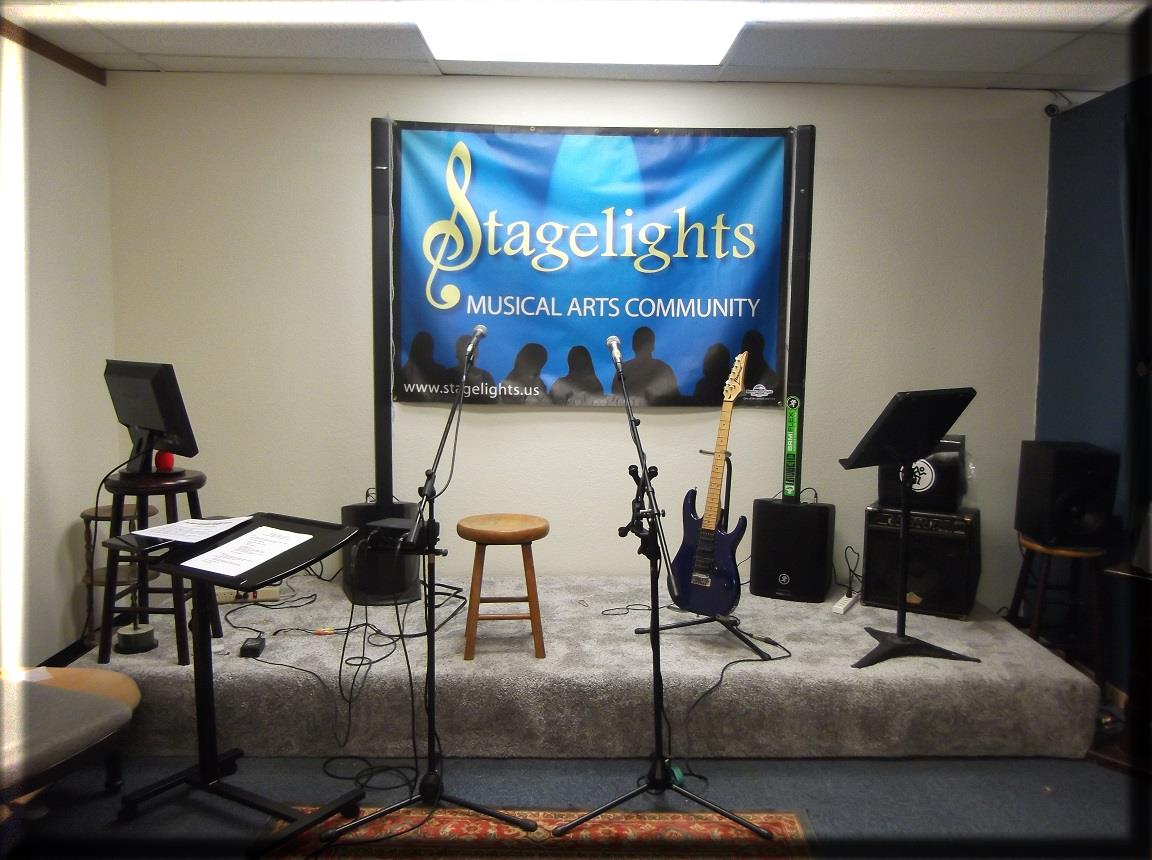 Founded in 2009, Stagelights is a 501c3 nonprofit organization in Brookings, Oregon, dedicated to providing and promoting much-needed music education and outreach opportunities to Curry County youth and adults interested in the musical arts. This includes offering scholarships and free or low-cost access to instruments, teachers, and opportunities to perform or learn music-related crafts.

In the past, we have operated a "Music in the Classroom" program, bringing local and touring musicians of various genres into the public schools for hands-on experiences and performances. We also held a very successful music festival (Wild Rivers Music Festival), derailed in its 3rd year by wildfire in our area. We decided not to revisit the festival idea because of the expense and amount of work involved, and the fact that there were other festivals popping up in other nearby locations. We felt that our time and money was better spent on supporting our youth and school music programs, and promoting music education and enrichment in our community.

Stagelights also fosters a thriving local music culture by promoting local and touring artists, hosting music events, and working with established music and arts related non-profits for the betterment of the community. We have become the go-to organization when other entities, festivals and private businesses need live music for events.

Stagelights is funded entirely by local sponsors, private donations, numerous fundraisers, and our own efforts to obtain public and private grants. We believe that every student, every person for that matter should have the opportunity for an education in the arts. In fact, studies have proven the longstanding benefits of a music education:

- Success in society.
- Success in school and learning.
- Success in developing intelligence.
- Success in life.

All too often, mostly for financial reasons, music education opportunities are relegated to a distant wish rather than an exciting reality. Nationwide, music programs in our schools have been slashed or eliminated altogether. Curry County is no different. That's why the board members of the Stagelights Musical Arts Community have embarked on this important mission. We are very fortunate to have the middle school music teacher, Nick Courtnage, on our board. He is a valuable asset in that he acts as a liason and consultant and helps us determine the needs of the school music programs. Our other Board members include Kim Devine, Katherine Kelly, Billie Ruth Furuichi, Susan Mitchell, Jim Newman, and Don Gilbert. Each brings a unique talent or expertise to our organization and we could not achieve our mission without them.

To support our efforts, we have conducted numerous fundraisers, hosted special events and applied for local, state and federal grants. But we can't do it alone. We need your support. We are seeking donations from generous music lovers such as yourself to ensure the greatest chance of success.

If you have any questions about Stagelights, its mission, or to make a donation or become a sponsor, please call the Stagelights office at 541-412-7273 or send an email to centrestageor@yahoo.com. Our website is currently under construction but you can follow us on Facebook.
Stagelights is a 501c3 nonprofit organization.
Covid has had a negative impact on us, as it has with almost every aspect of community life. We had to cancel most of our events is 2021 and are endeavoring to create safe events for 2022 including UK Balladeer John Smith on February 19th at the Grange, a Women in Music Showcase and Day of Drums in the upcoming months. Tentative plans for touring artist concerts are being discussed for later in the year. As with last years' events, we will strive to put the safety and well-being of our community first. Plans are underway for a virtual program which will include a Saturday Childrens hour and acoustic performances by some of our talented local artists.